Pinterest?!? I know right? Well you know those peeps who encouraged me to start a blog actually suggested Pinterest first. So I finally started a couple of boards for card inspiration and such.
Today I took a break from the world of digi stamps to play with a few new ideas. Don't know how many I'll actually post, but here's my first attempt to show you the original pin followed by my interpretation.
My Pinterest Inspiration: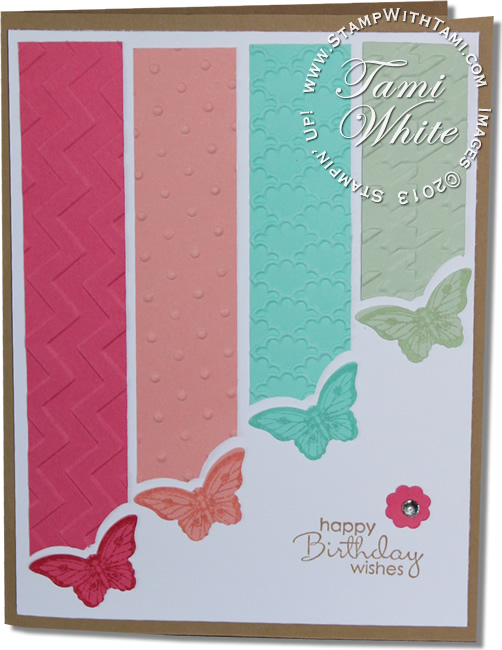 Stampin Up Card by Sheryl Wheatley
tutorial by Tami White
Stampin Up Card by Sheryl Wheatley: tutorial by Tami White
My Interpretation:
I'm quite pleased with this card considering I don't own any of the Stampin Up products shown in the tutorial linked above. However I recently purchased the Fiskars butterfly punch and a handful of small Darice embossing folders. Can't say as I would have ever considered using them together in this manner without Ms. Wheatley's beautiful card for inspiration.
Thanks for stopping by.